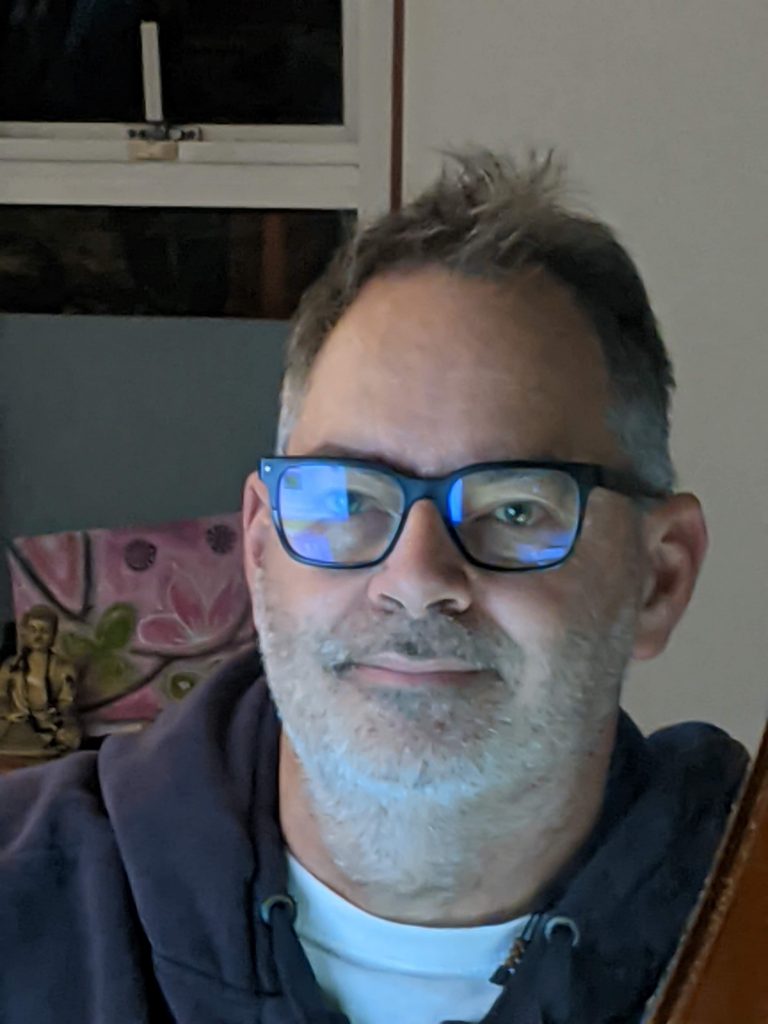 Hi, I'm Grae.
I'm a full-time narrowboater.
I'm a transformational coach.
I'm a radio amateur.
I'm an engineer – I work for the civil service building and running an engineering organisation.
I'm a meditator and a sort-of Buddhist and sort-of pagan. I'm informed in a spiritual way.
Engaging with all this around me matters. Being in touch with my body and myself matters. I talk about wanting the full experience of this life — the full depth, breadth, beauty, joy, darkness and despair. And in it, I'm tender, sensitive, solid, confused, sometimes angry, mostly bemused.
Here is the experience. Hello.